Prayer is Important To Us
The Prayer Ministry at LTBC is an integral part of our church and our relationship with GOD. Our Prayer Ministry is 24/7 with our dedicated Prayer Team and Cyber Saints Prayer Warriors. "One on One" prayer with a member of the Prayer Team is always available. We have a dedicated time each Sunday immediately following the worship service to connect and pray with a member of the Prayer Team.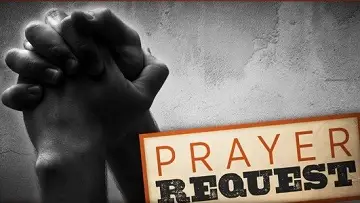 Request Prayer
To request prayer or to let us know about a praise report, click on the link below.
The prayer request link simply opens a blank email for you to fill out. The email is sent to our Director of Prayer Ministry. Your prayer request will not be posted on the website but will be sent to our Cyber Saints Prayer Warrior Team.
Cyber Saints Prayer Warriors
Our prayer warriors operate through both phone and email communication among members of the prayer team. If you would like to become a prayer warrior and be a part of the prayer team, visit our Mailing List Sign Up page, enter in your information and mark the box for the Prayer Warrior e-mail list before clicking the Sign Up Button.