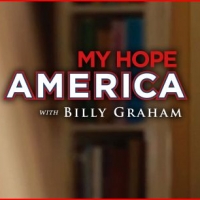 Billy Graham - My Hope Nov 7 2013
By LTBC | January 1, 2013

Billy Graham will be giving his message, "The Cross" as part of
My Hope America
on his 95th Birthday - Nov. 7th 2013
Invites you to Join Us at the church for
a Potluck Dinner and then we will watch the Broadcast together

Thursday November 7th
Potluck Dinner @ 6:00 PM
(bring your favorite dish)
Billy Graham's Message @ 7:00 PM.

A Message From Franklin Graham
:
Dear Friend
,
My father will be celebrating his 95
th
birthday this November by sharing a new message called "The Cross" as part of My Hope America with Billy Graham, a nationwide evangelistic outreach.
Over the past several months, he has been working with a video crew in his home to film a brand-new telecast that will air beginning November 7—his 95
th
birthday—on FOX News Channel at 7 p.m. Pacific Standard Time and other Christian networks, and also on local TV stations in a number of cities. It's a tremendously powerful program that has his message interwoven with captivating testimonies of lives changed by the living Christ.
Please join churches and Christians across the United States who are reaching out to their friends, family, coworkers, and neighbors who need to know Jesus Christ by inviting them into their homes or community gathering places to watch this powerful presentation of the Gospel.
I urge you to begin praying now for your family, friends, and neighbors. Ask God to begin working in their hearts, so they will be ready to accept your invitation. Won't you join Christians across the country in sharing this life-saving message with those you care about most?
May God bless you,
Franklin Graham
President, Samaritan's Purse

Back